Reliable O.E. quality, Wheel Hub Oil Seal
Oil seals are used for engines and suspensions (hubs).
TKK Product Area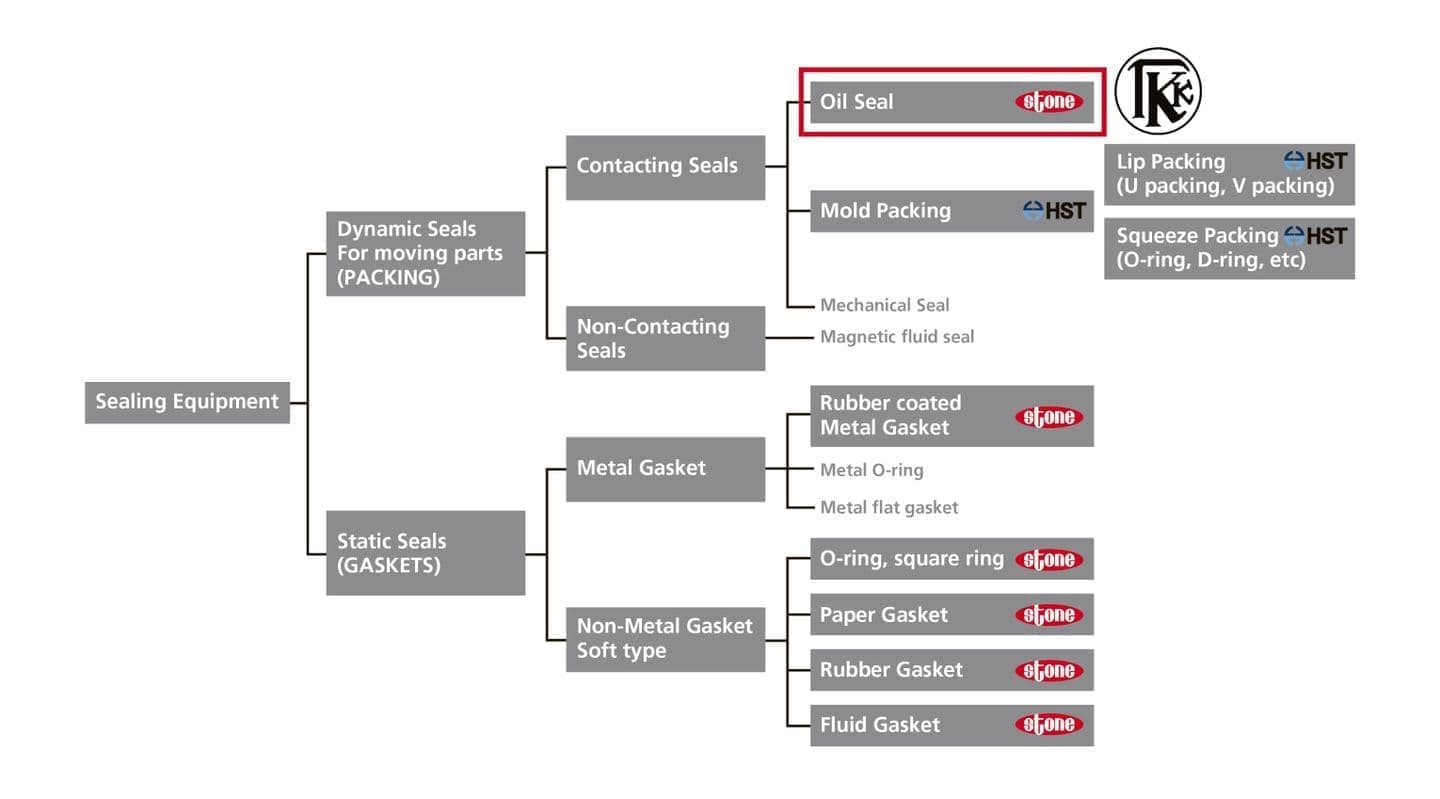 They stop the leakage of lubricating oils used in the machines, water, chemicals, gas, and such from the end of the rotating shaft, and also prevent dust and foreign materials from getting through the machines.
They are indispensable products as sealing devices used for various fields such as automobiles, ships, construction machineries, agricultural machineries.
We are proud of our products with stable quality and distinguished sealing technology developed by our company and group companies.
Where to use TKK seals
Front hub seal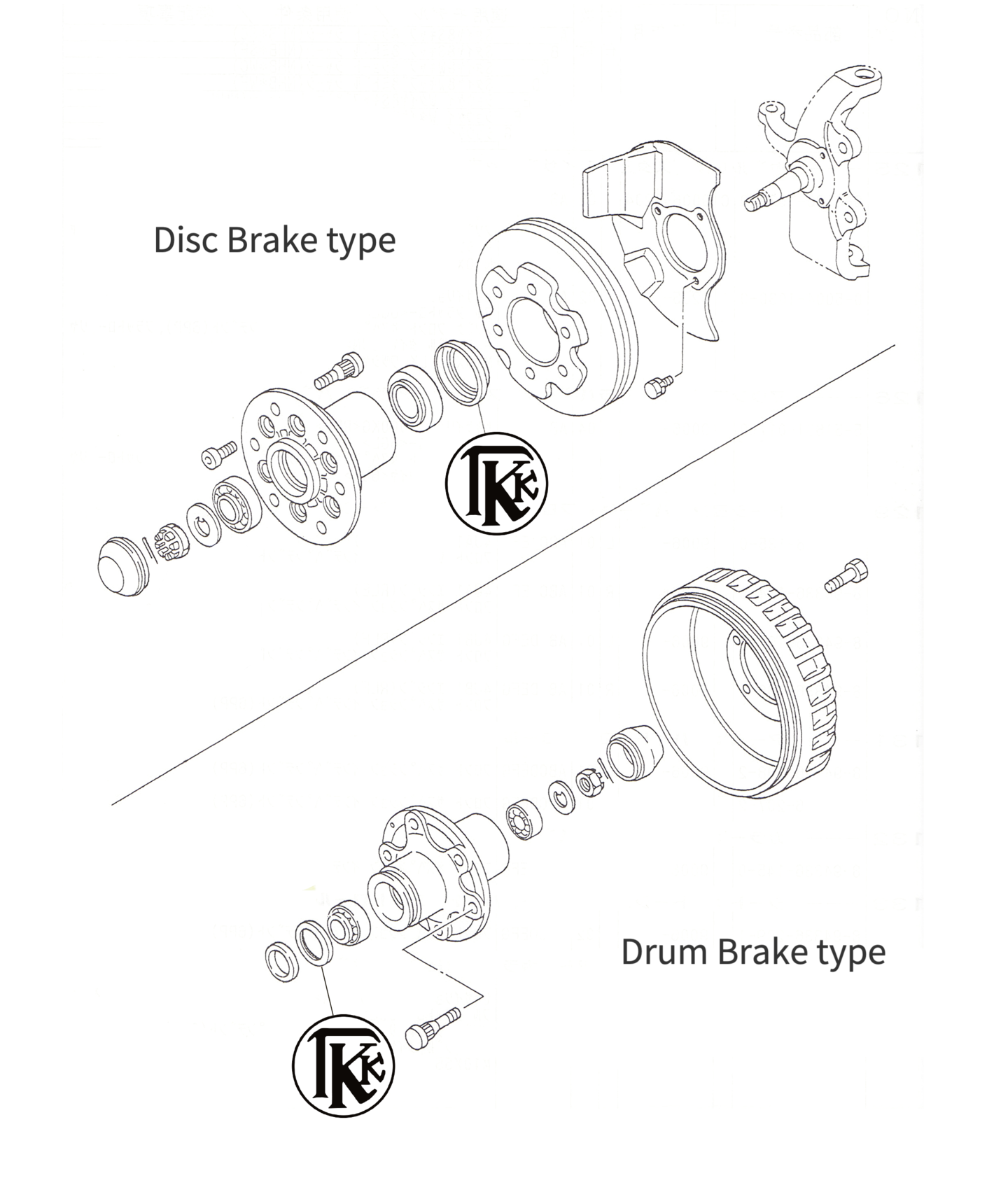 Rear hub seal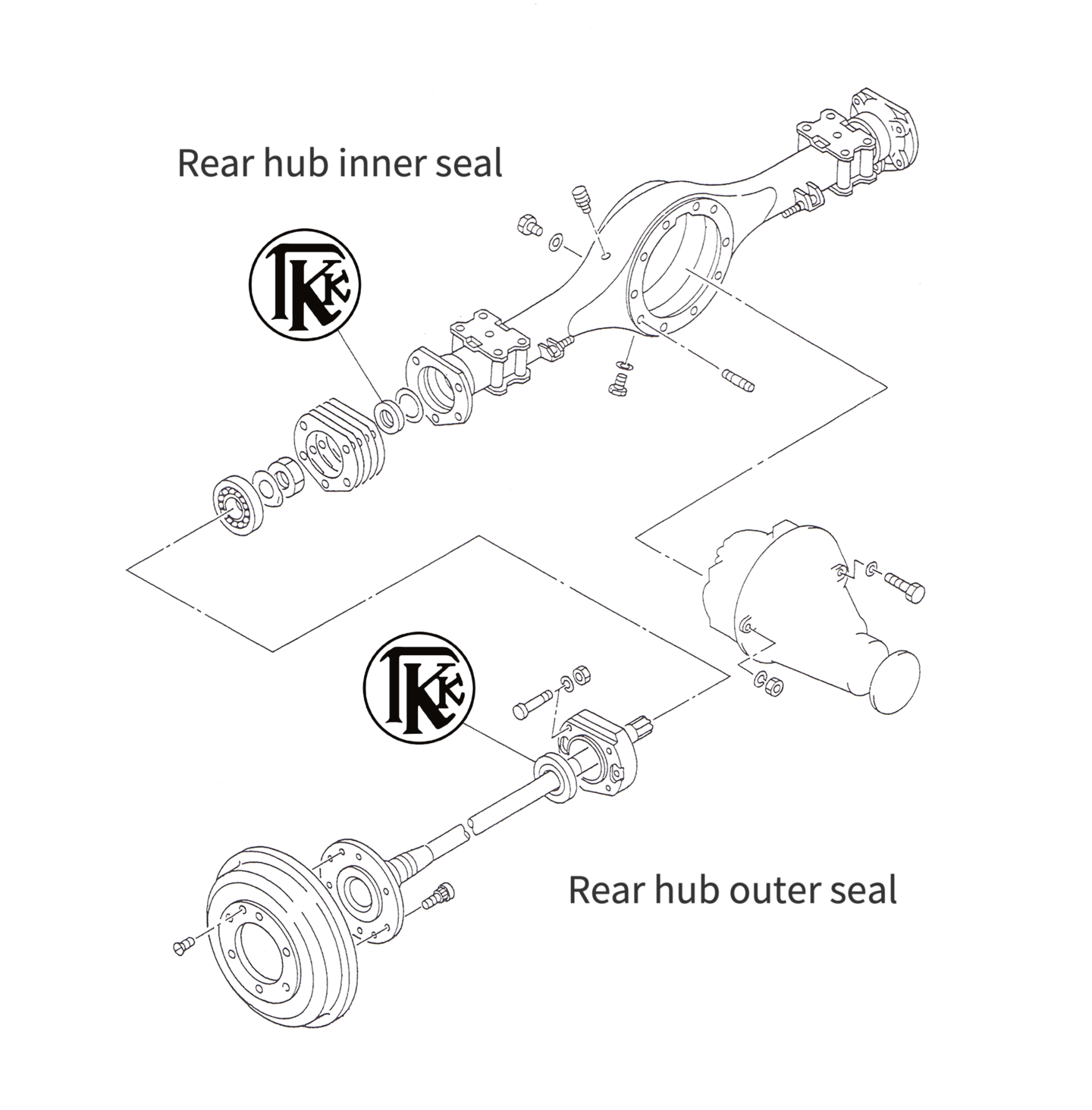 TKK Oil Seals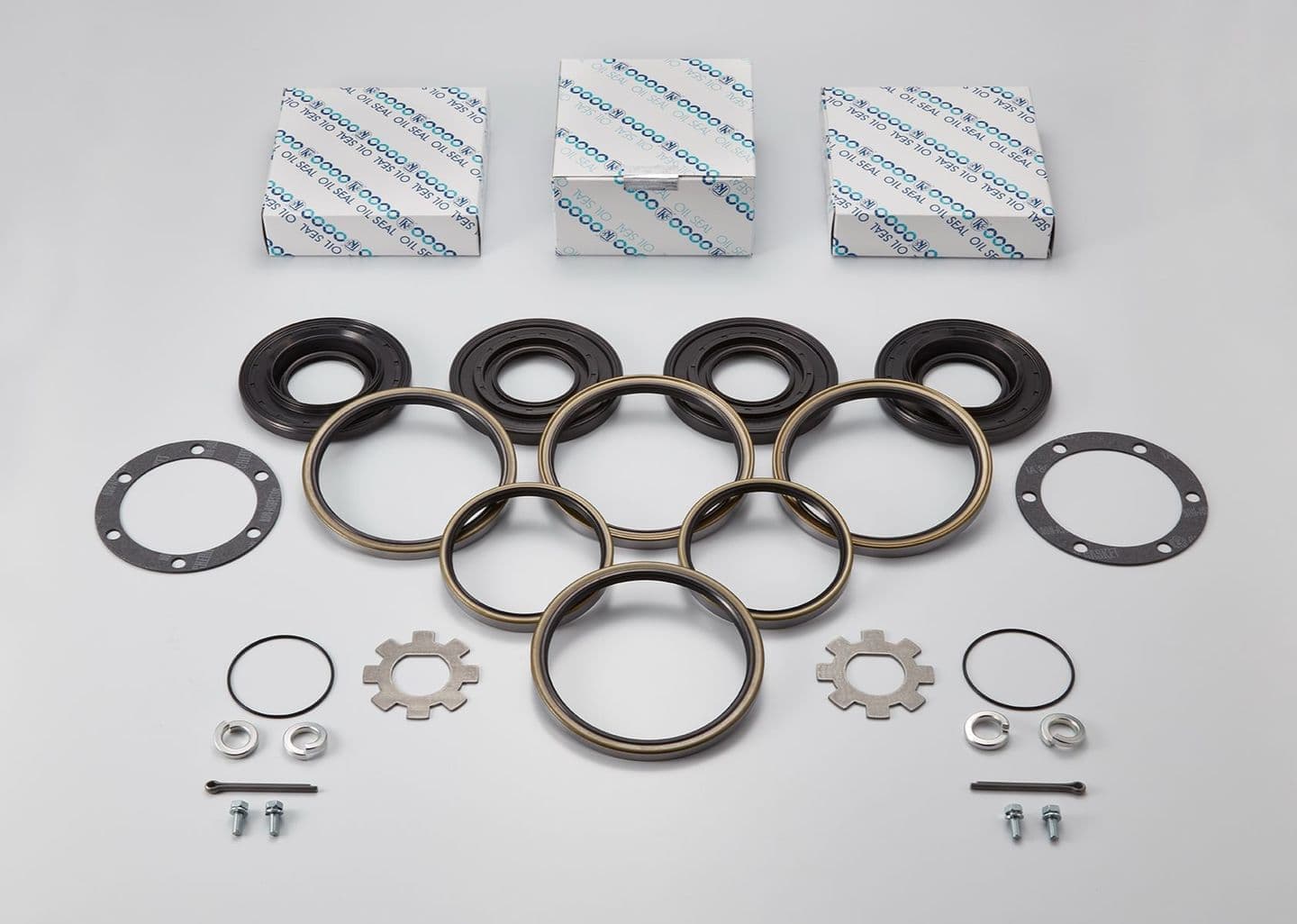 TB type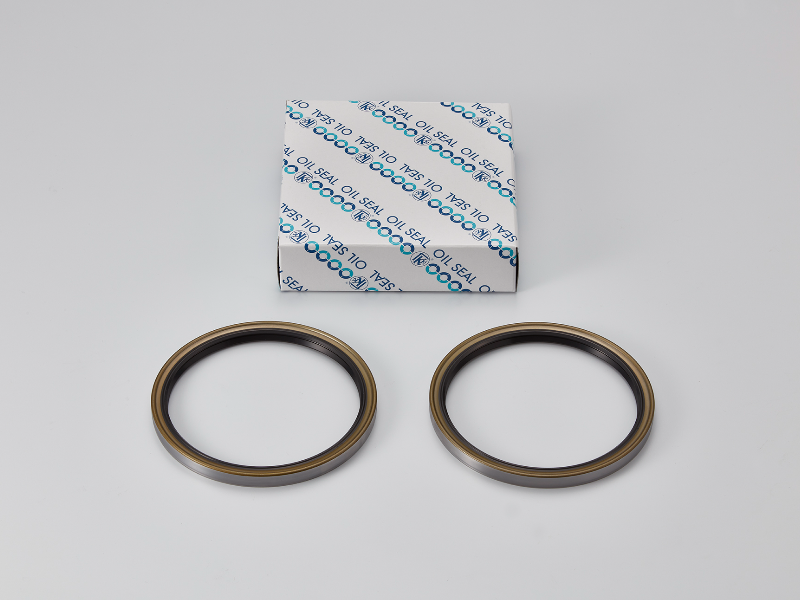 TC type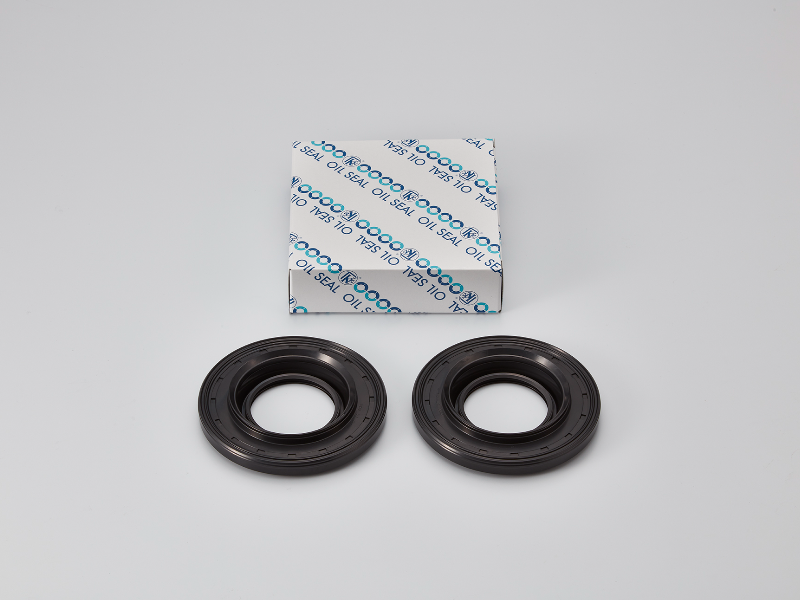 The dynamic seal is designed to draw in air from the atmosphere side, and this phenomenon prevents leakage.
TKK Oil Seal Set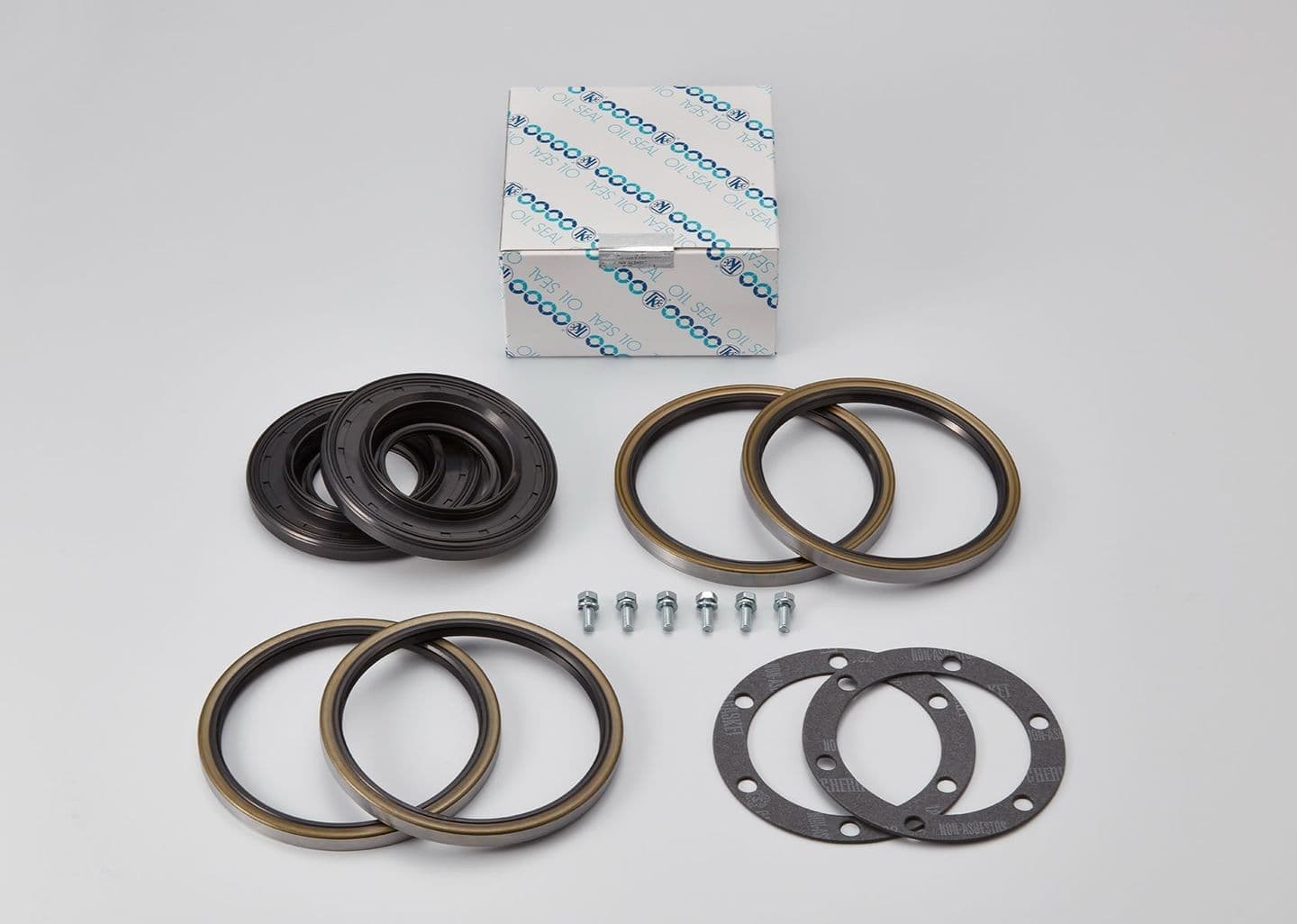 Oil Seal Sets give you front seals, rear seals, gaskets, pins and bolts.
Reliable "TKK" stamp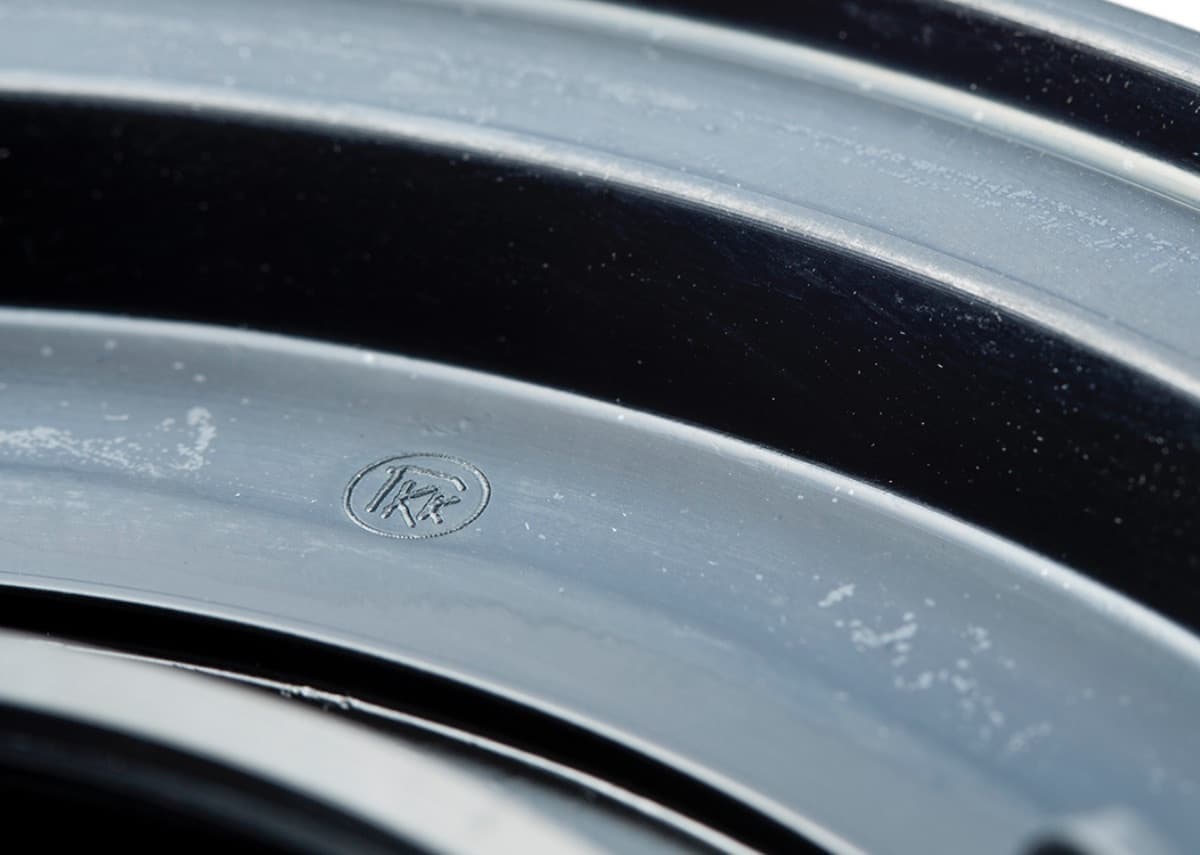 SEALUB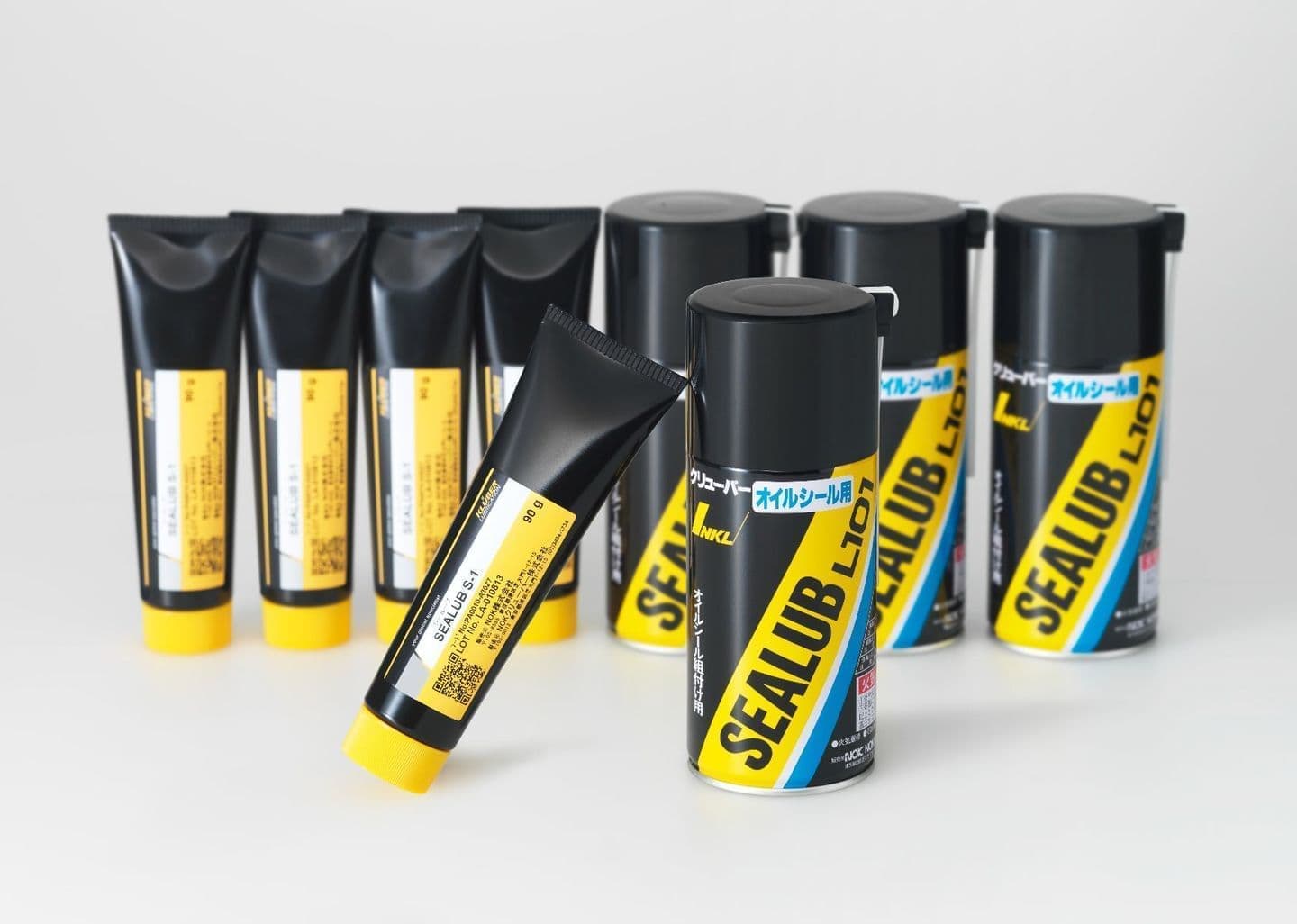 Dedicated grease for oil seal assembly. A grease for initial application that takes into consideration the effect on the rubber material of the oil seal.